Gulfport Mobile Truck Repair
Act now to avoid future problems! Reach out to the top-notch truck repair service today. Get in touch with us to book an appointment and encounter the superior level of service!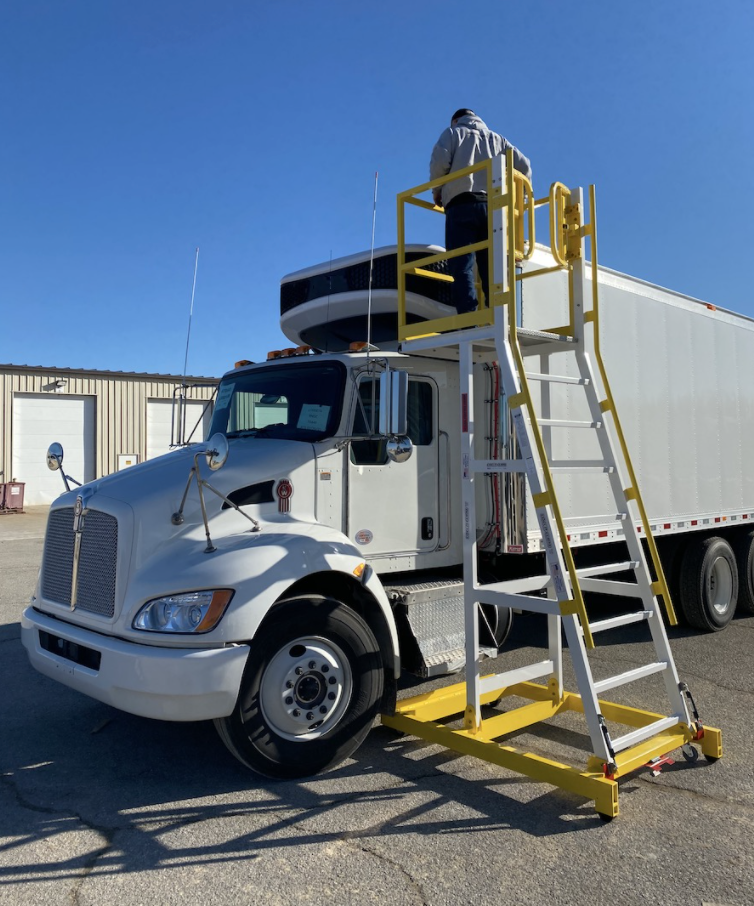 Somebody to Answer Your Call 24/7
Trailer Repair
Trailer repair service is crucial to maintaining the integrity of your cargo and ensuring the safe and efficient transport of goods.
Truck Oil Change
Regular truck oil changes are crucial to maintaining the engine's health, maximizing fuel efficiency, and extending the lifespan of the vehicle.
Semi Truck Repair
Semi truck repair service is essential to keep your truck running smoothly and ensure the safety of yourself and others on the road.
Mobile Truck Engine Repair
Comprehensive diagnostic testing, spark plug and ignition system replacements, fuel system cleaning and repairs, engine rebuilds or replacements, and emission system repairs to ensure that the engine is functioning optimally and safely.
Truck Brake Service
Fast maintenance and repair of brake systems in commercial trucks to ensure that the brake system is functioning properly and safely, and to prevent accidents and damage to the truck and its cargo.
Commercial Truck Suspension Repair
Top-quality commercial truck suspension repair services for smooth ride, minimizing wear and tear on the tires and other components, and maintaining control and stability while on the road.
We are delighted to showcase our competence in providing fast, effective, and reliable services.
Keep your fleet on the move with Gulfport Mobile Truck Repair!
If you're having mechanical trouble with your truck, farm equipment, or another kind of heavy-duty vehicle, give Gulfport Mobile Truck Repair a call. Our team comes to you with years of experience and the latest tools to get the job done the right way, the first time. No matter what kind of problem you're having, we'll get you back on the road in no time.
We're known for having a fast turnaround, but that doesn't mean we rush or get frantic. Every truck we fix receives the same careful attention to detail, no matter how big or small the job is.
For years, we have been providing quality mobile truck repair services to truckers all over the area and beyond. We're proud to be a part of this community, and we'll always go the extra mile to make sure our customers are satisfied.
Truck repair in Gulfport, California
We customize our services to minimize idle time and ensure that your vehicles are operational as quickly as possible. Our range of services includes:
brake repair

trailer repair

semi truck repair

engine repair

suspension repair

truck oil change
By utilizing cutting-edge diagnostic tools, our skilled technicians can rapidly identify the underlying problems and devise an effective repair plan.
Mobile Truck Repair For Better Trucking
If you need mobile truck repair services, Gulfport Mobile Truck Repair is your go-to choice for a variety of reasons. Here are some key points to consider:
No towing or towing fees: When you work with Gulfport Mobile Truck Repair, there's no need to worry about towing your vehicle to a repair shop. Our team will come to you, saving you time, money, and hassle. Plus, you won't have to pay any towing fees.
Repairs are done on-site: Our team of skilled mechanics is equipped to handle a wide range of repairs on-site, which means you won't have to wait days or even weeks for your vehicle to be fixed. We'll work efficiently to get your truck back up and running as quickly as possible.
ASE-certified mechanics: Our mechanics are certified by the National Institute for Automotive Service Excellence (ASE), which means they've passed rigorous testing and have the expertise to handle all types of truck repairs. You can trust that your vehicle is in good hands with our team.
Competitive pricing that won't perforate your bank account: We understand that truck repairs can be costly, which is why we offer competitive pricing that won't break the bank. You'll receive top-quality service at an affordable price when you work with us.
In short, choosing Gulfport Mobile Truck Repair means you'll get expert repairs done on-site by certified mechanics, all without having to worry about towing fees or breaking the bank. Contact us today at (228) 809-8257.
Big rig engines are built to last a million miles. Having said that, these toughies do need some TLC every so often. That's where we come in.
Our teams know the ins and outs of Diesel and gasoline engines. We've fixed compression issues, turbochargers, chains, belts, spark plugs, cooling systems, and so much more. And don't forget that we come to you, which means no towing fees and no loading and unloading.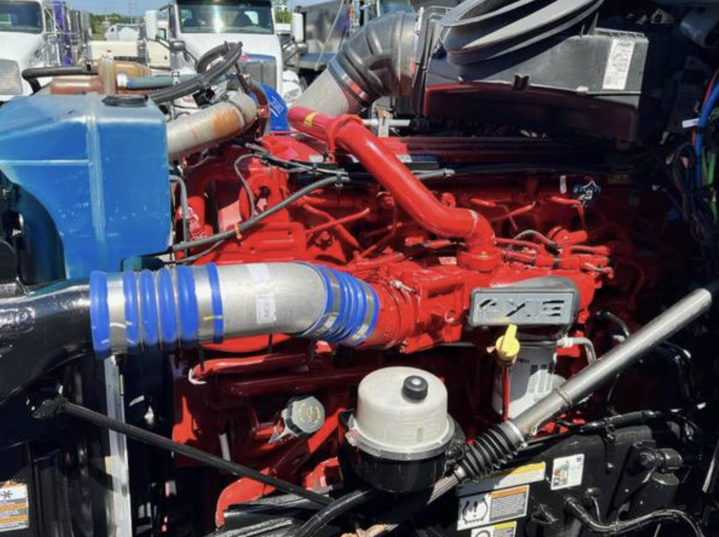 Some of the key parts of a Diesel engine include the cylinder block, cylinder head, pistons, crankshaft, camshaft, fuel injectors, and turbocharger. At Gulfport Mobile Truck Repair, our skilled mechanics are experts in repairing Diesel engines and all of their components. We have the knowledge and experience necessary to diagnose and fix a wide range of issues, from minor repairs to major overhauls.
Whether you're experiencing problems with your engine's performance or need routine maintenance, you can trust us to get the job done right. With Gulfport Mobile Truck Repair, your diesel engine is in good hands.
Gasoline engines do not produce as much pulling power as Diesels, though they do rev higher. Having said that, their lower compression ratio means not as much heat is produced. In gasoline engines, the air is compressed by the pistons and ignited by spark plugs.
We have the knowledge and experience necessary to diagnose and fix a wide range of issues, from minor repairs to major overhauls. Whether you're experiencing problems with your engine's performance or need routine maintenance, you can trust us to get the job done right. With Gulfport Mobile Truck Repair, your gasoline engine is in good hands.
Gulfport Mobile Truck Repair is happy to provide engine service for truck drivers all over the area. We are available 24/7 for all your big rig repair needs.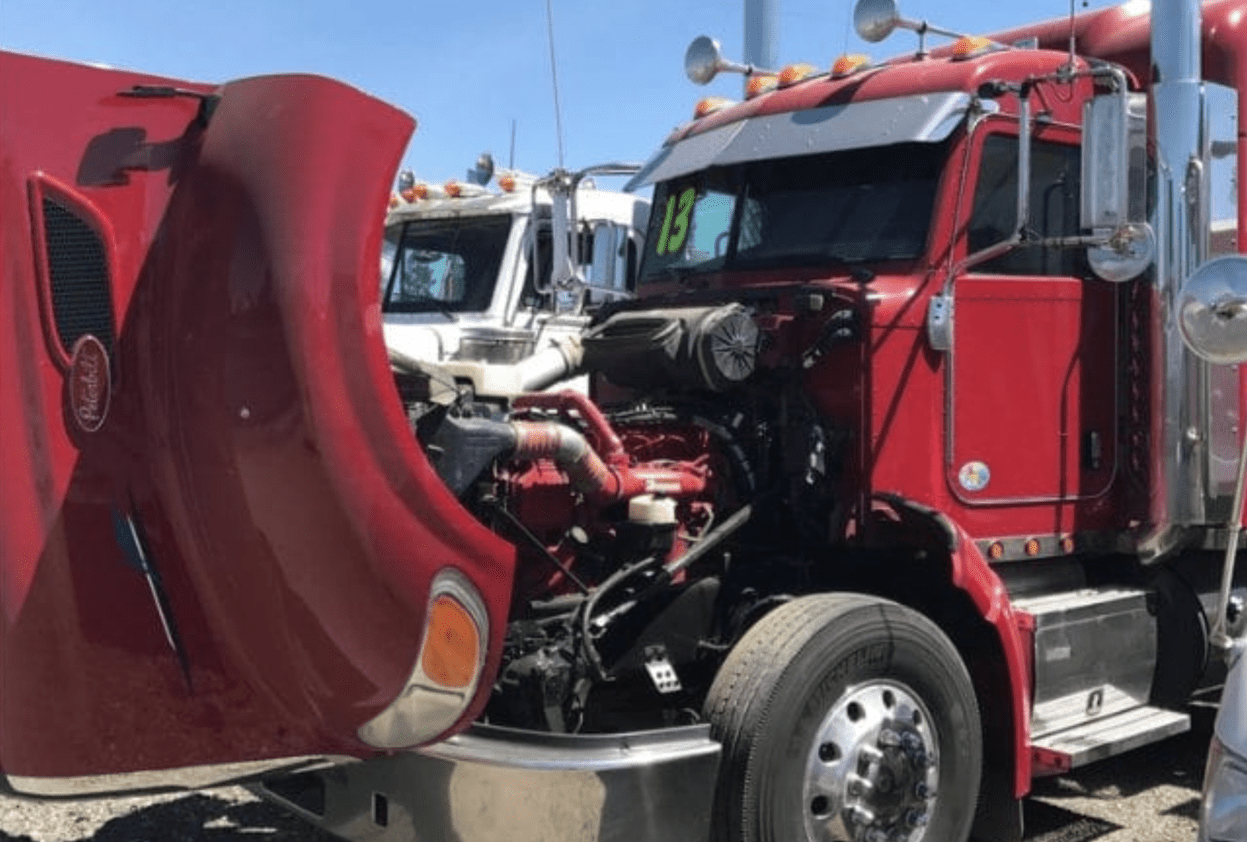 Serving All Of Harrison County
We sometimes get called out of Gulfport for our services—and that's just fine. Our team knows the area, so we won't have trouble finding you. Most of our guys grew up right here in Harrison County. We've been to:
Biloxi

Gulfport

Long Beach

Pass Christian

D'Iberville

Saucier

Lyman

DeLisle

Cuevas

Woolmarket



Just to name a few. So if your rig breaks down outside city limits, or you need fleet service that's not in Gulfport, hit us up anyway. We'll dispatch a truck loaded with all the right equipment for your repairs.
"Waiting by the side of the road; for day to break so you can go; down into Gulfport; to get some help for your broken down rig."
Nah, no need for that. Because Gulfport Mobile Truck Repair offers emergency roadside help at all hours of the day. We're not about to leave you stranded in the sticks when you've got freight to haul. Not our style. Instead, we'll come out to you, no matter where you are or what time it is.
So don't wait around for daybreak. Give us a call now at (228) 809-8257, and we'll be there well before the moon sets.
Heating & A/C Repair In Gulfport
We understand the importance of a properly functioning heating and air conditioning system in your truck. Over-the-road drivers spend long hours in their cabs, and it's crucial to have a comfortable environment to work and rest in. That's why we offer expert heating and A/C repair services to keep you comfortable no matter what the weather is like outside.
Our skilled technicians have years of experience repairing and maintaining heating and A/C systems in trucks of all makes and models. We use state-of-the-art diagnostic equipment to pinpoint any issues and provide efficient and effective solutions to get your system back up and running in no time.
Whether you need routine maintenance or major repairs, you can count on us to complete the job. At Gulfport Mobile Truck Repair, we're committed to keeping you comfortable on the road, no matter the weather.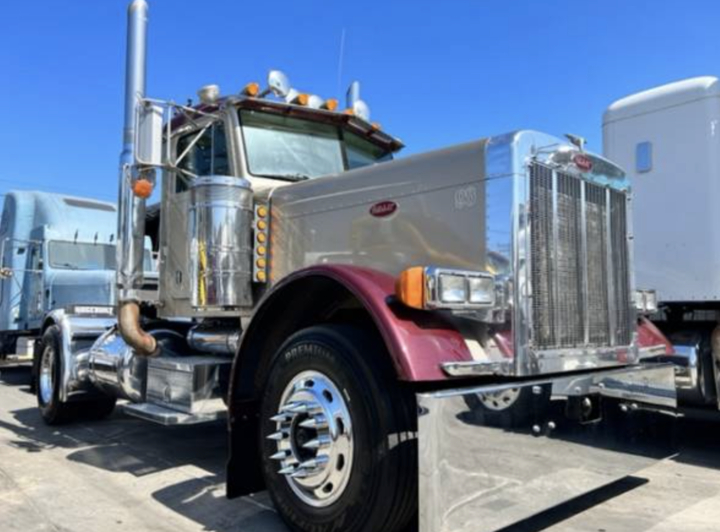 Trailers come in many different shapes and sizes. Each serves a different purpose. For instance, curtain siders have a tarp over the top to protect freight from the elements. Reefers are for hauling perishable goods. Hotshot trailers carry smaller loads and can be pulled by smaller trucks.
No matter what kind of trailer you need to be repaired, Gulfport Mobile Truck Repair is the place to call. We can fix just about anything, from brakes and lights to axles and locks. We also offer welding services.
Trailers are just as important as cabs when it comes to keeping your vehicle running smoothly. That's why we offer trusted trailer repair services to ensure that every aspect of your truck is in top condition. Our team of skilled mechanics has extensive knowledge and experience when it comes to trailer repairs, from minor fixes to major overhauls. Whether you need a routine maintenance check or a major repair, you can trust us to get the job done right. With Gulfport Mobile Truck Repair, your truck is in good hands from front to back. Call us today at (228) 809-8257!
A bad suspension can make your ride feel bouncy as if you're driving a moon buggy, or so stiff that every bump feels like driving over a 10-foot pothole. Bad suspensions also cause steering problems, which is no good when you're hauling 80,000 pounds of steel down a busy ole highway.
Gulfport Mobile Truck Repair is the solution for you. Our crew is highly trained and we only use the best parts available, so you can rest assured your truck is safe with us. We specialize in fixing:
Shocks

Struts

Torsion arms

Springs

Control arms

Stabilizers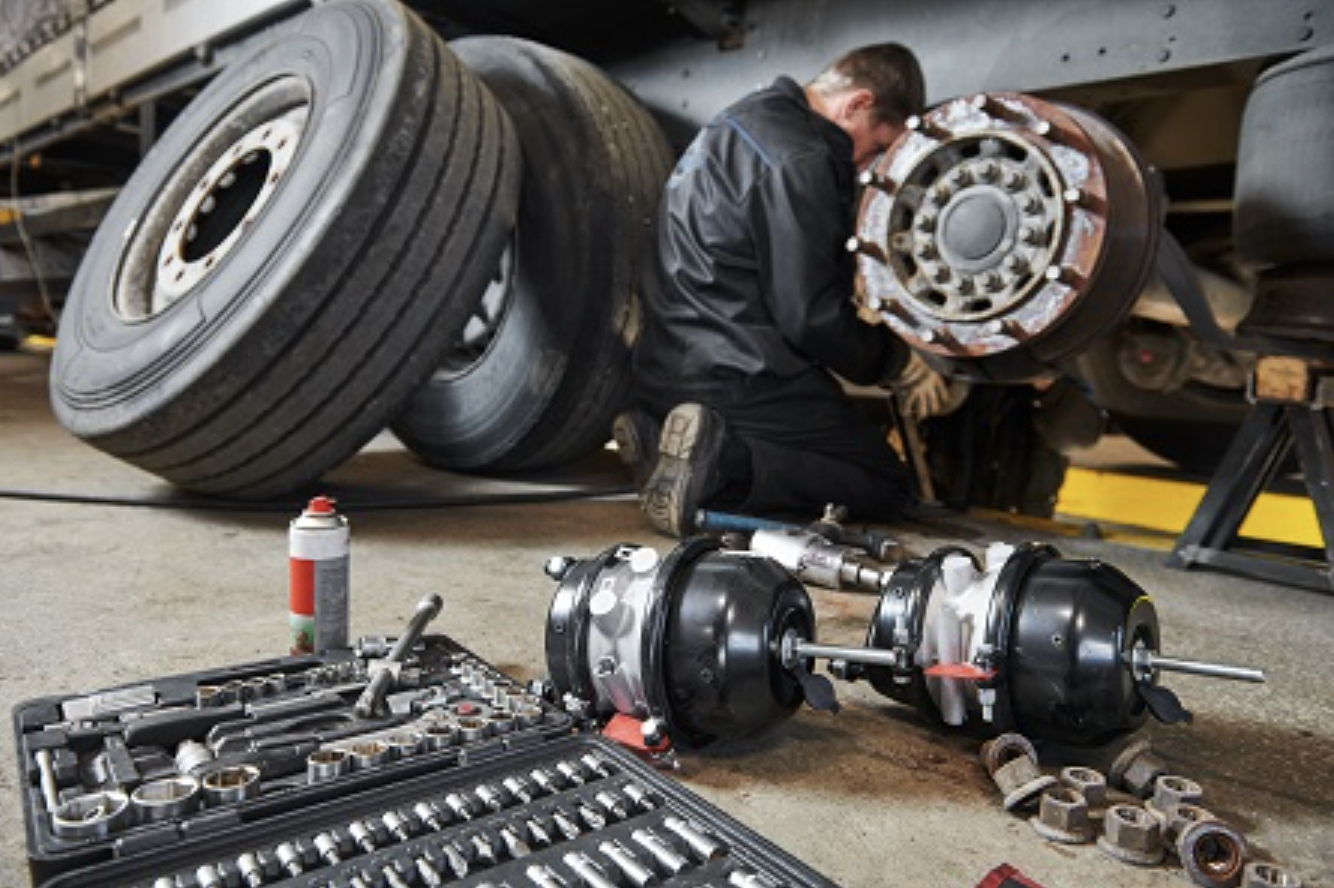 And all the parts in between. Let us show you why we should be your go-to choice for industrial vehicle suspension repair by giving us a call today.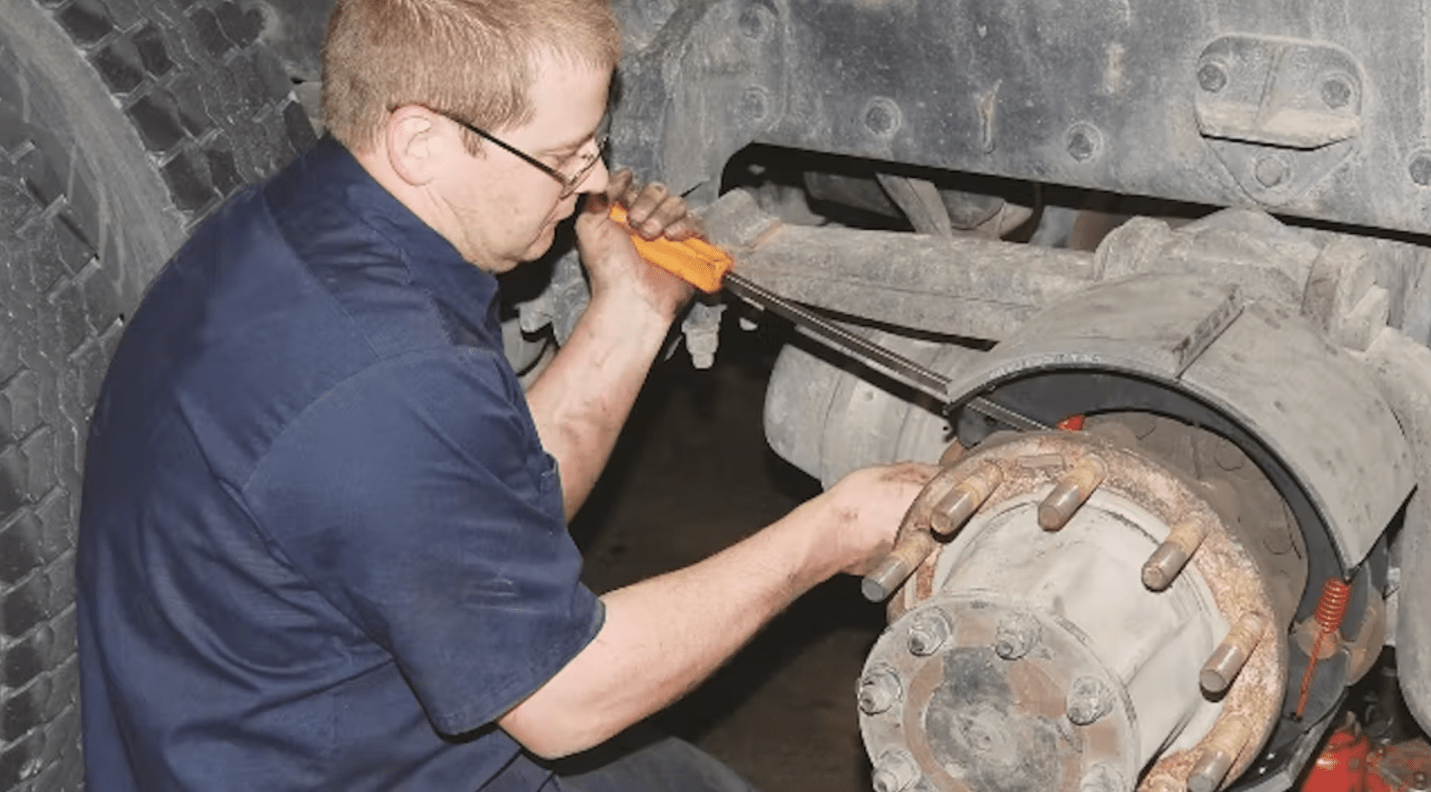 Stopping power is every bit as important as go-power. It might be even more important. You can't be plowing along the freeway at 60 miles per hour and suddenly realize you have no brakes. That kind of stuff tends to get the attention of other motorists.
Our team knows how to repair and maintain your truck's brakes. Pads, rotors, drums, fluids, lines, and all the other little parts that are essential for getting a big rig stopped are under the umbrella of our expertise. We also fix brakes for trailers.
When you need brake repair, count on Gulfport Mobile Truck Repair for professional help. Call us at (228) 809-8257!
Getting great preventive maintenance for your fleet is as easy as calling Gulfport Mobile Truck Repair. We'll create a schedule that works just right for you, then come by with our mobile trucks to cover an extensive checklist that includes engines, brakes, fluid levels, tune-ups, and more.
What about our rates? Put it this way: As the owner of a trucking business, your money needs to go toward a lot of things. We're not out to bleed you dry. Instead, we offer competitive rates and accurate estimates so you can make an informed decision about your trucking company's budget.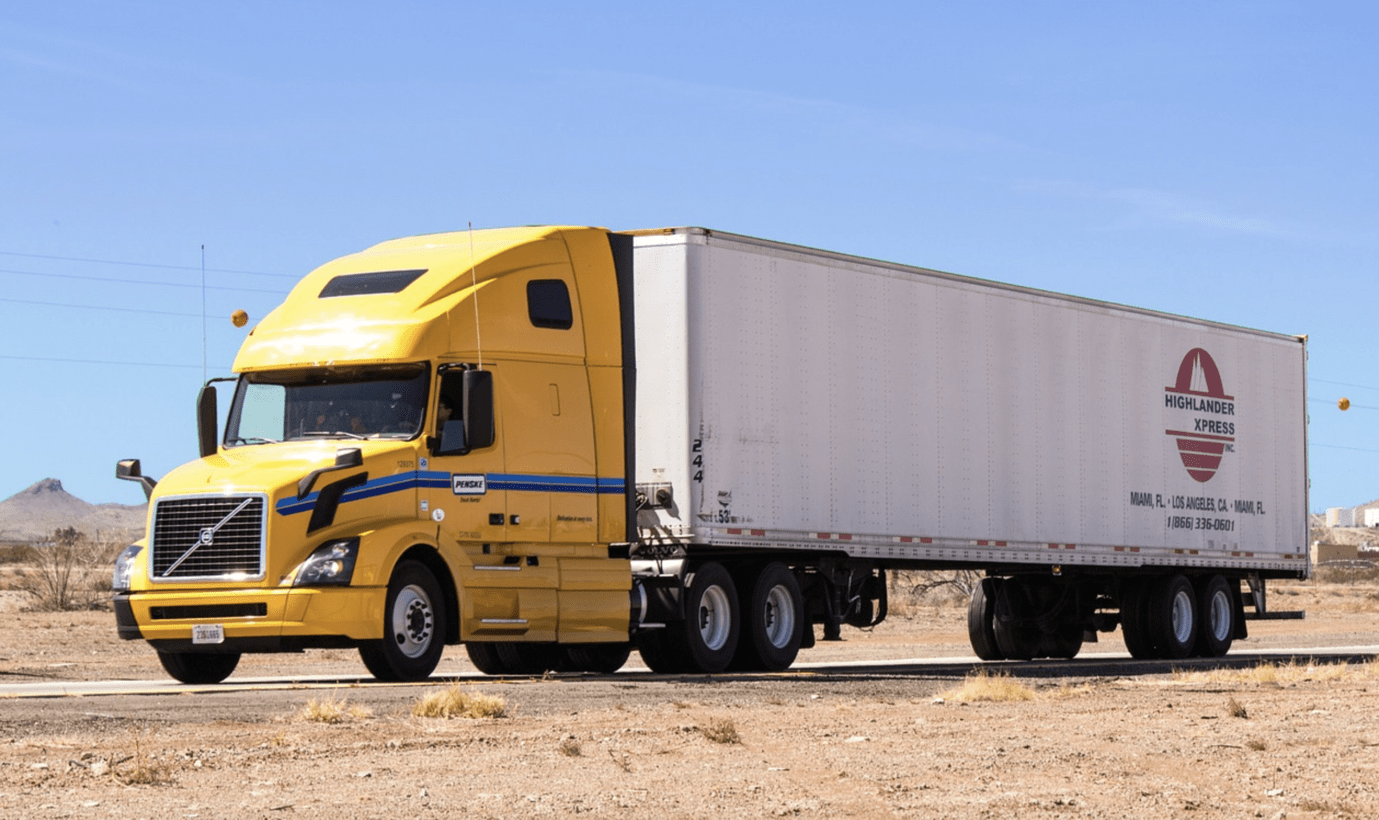 Give us a call today to learn more about our full fleet service.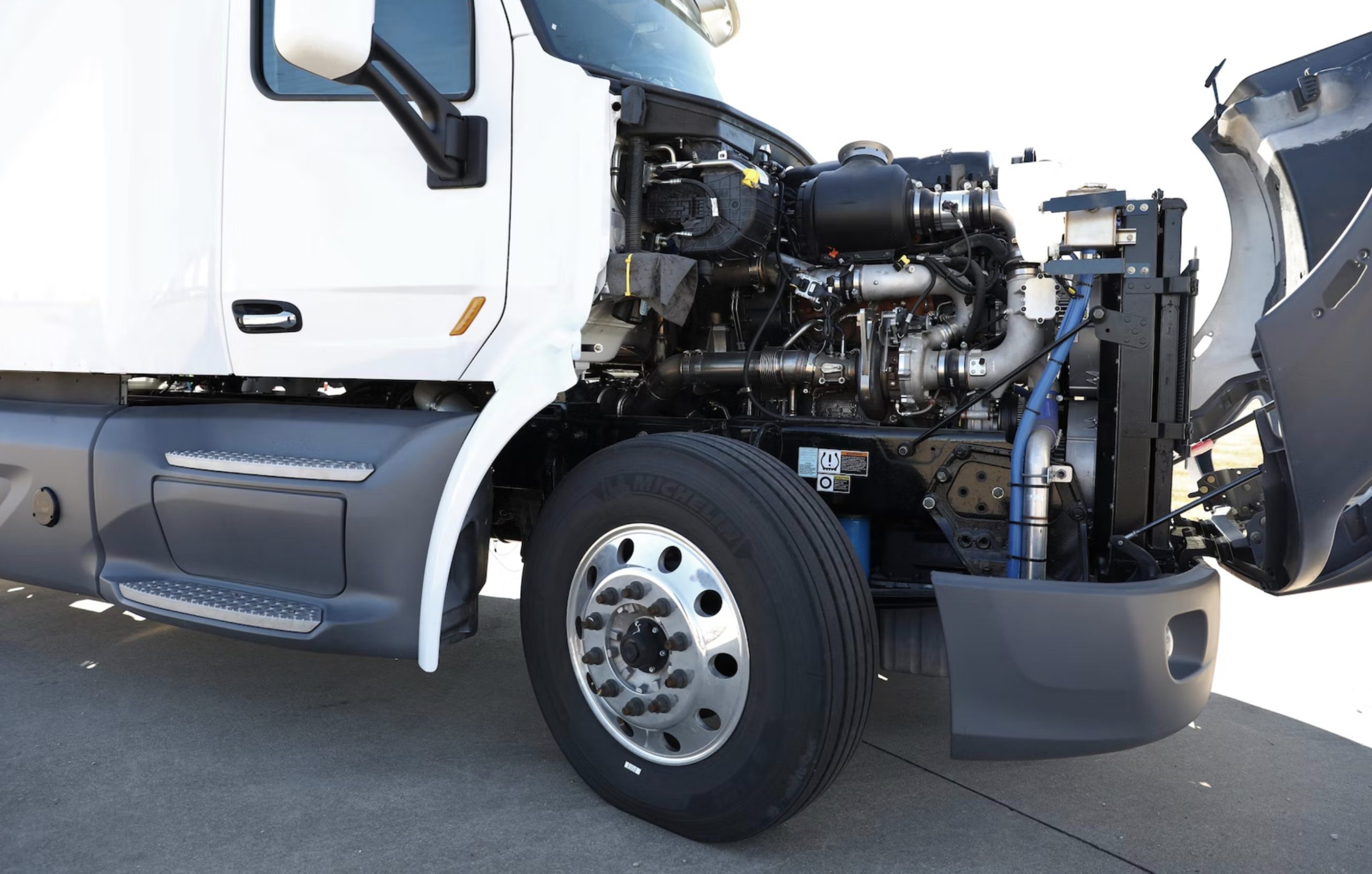 Some rigs have 10 gears, others 18. For our team, all that matters is keeping your transmission shifting smoothly.
We've been fixing these things for years, and we know how important it is to keep them in good working order. After all, your livelihood depends on it.
Check out this list of transmission parts we know how to repair or replace:
Clutch
Flywheel
Pressure Plate
Throw-out Bearing
Input Shaft
Output Shaft
Gears
Shift Forks
Synchros
Bearings
Seals
O-rings
Oil Pump
Valve Body
Filter
Modulator
Control Module
Wiring Harness
Sensors
These are just a few of the things we're experts at. So if your rig isn't shifting as it used to, or if you're hearing some strange noises coming from the transmission area, give us a call. We'll come out and get it fixed.
Welding and Light Body Work
Gulfport Mobile Truck Repair offers welding services for trailers and trucks. We can weld aluminum, steel, and stainless steel. We also do Tig and Mig welding. If you need repairs or modifications made to your rig, we're the team to call.
We also do light bodywork should your rig be looking a bit dinged up these days. We can make any truck look refreshed and ready for more miles. It's all part of our commitment to being your one-stop shop for all things truck repair.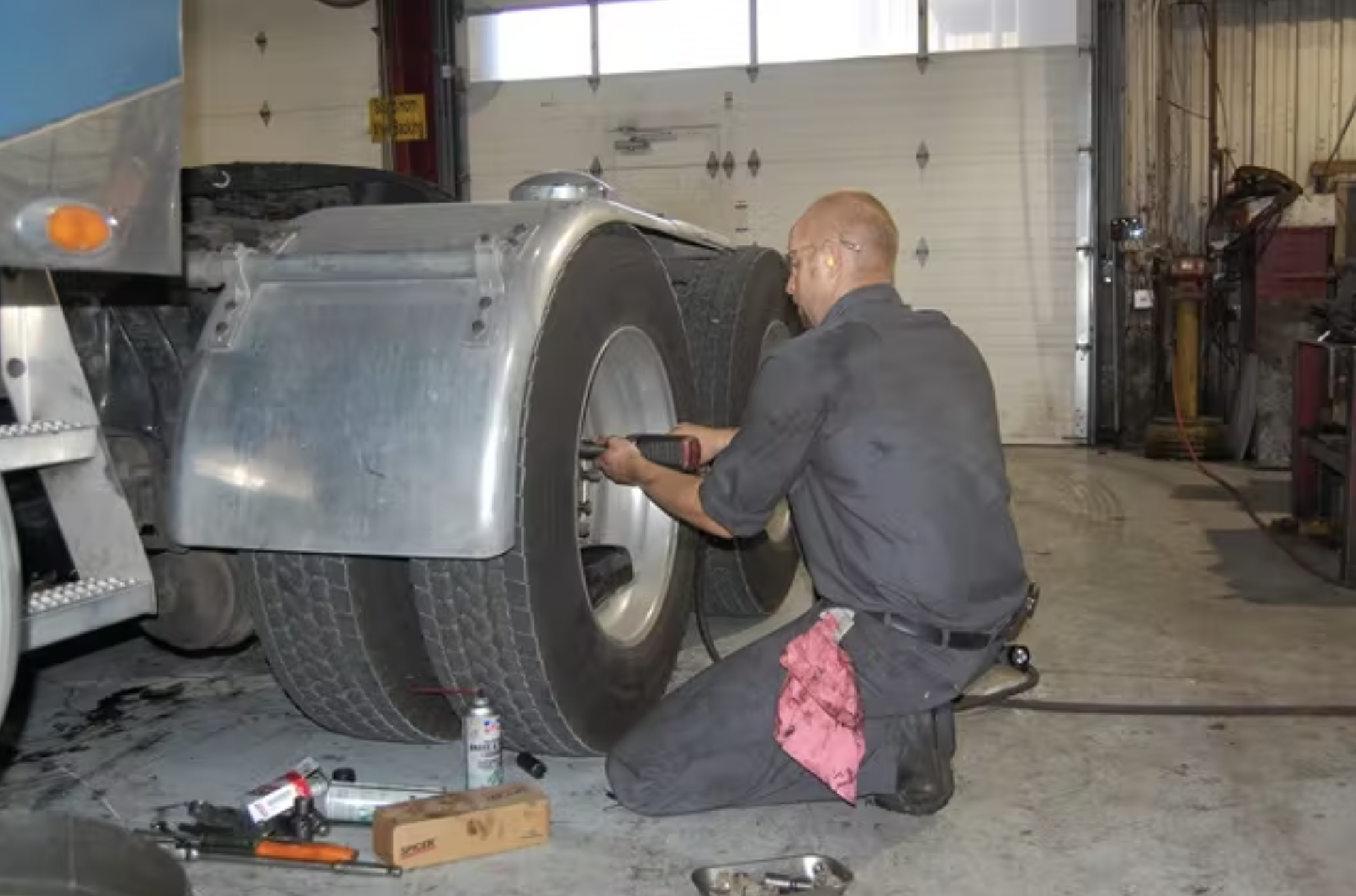 Gulfport Mobile Truck Repair is your tried and true place for heavy-duty vehicle repair.

Call us today at (228) 809-8257.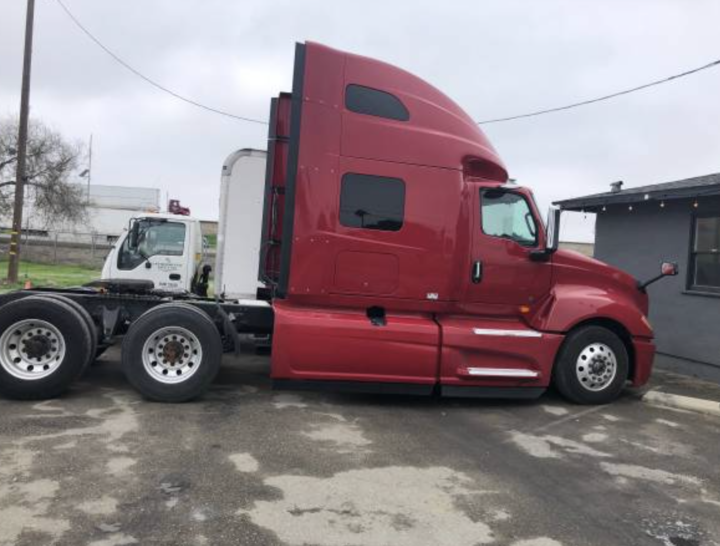 What Happens When You Call?
When you call Gulfport Mobile Truck Repair, you'll be greeted by one of our friendly dispatchers who will gather all the necessary information about your vehicle and the services you require. Our dispatchers are knowledgeable and experienced, so they'll be able to answer any questions you may have and offer recommendations based on your specific needs.
Once we have all the information we need, we'll either dispatch a truck right away or work with you to schedule a convenient time for service. We understand that your time is valuable, which is why we always strive to be prompt and efficient. Our team of skilled mechanics will arrive at your location on time and ready to work, equipped with all the necessary tools and equipment to get the job done right.
At Gulfport Mobile Truck Repair, we pride ourselves on providing reliable and high-quality mobile truck repair services to our customers. When you call us, you can rest assured that you're in good hands.